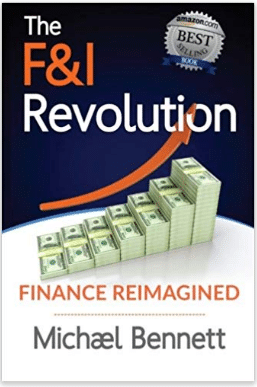 F&I Training Books – A review of different books about F&I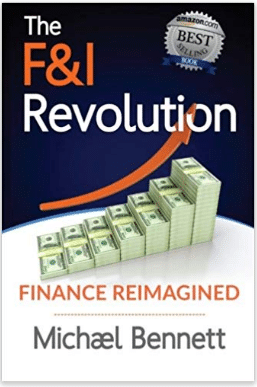 Finance managers face tough competition in the job force, so continuing to learn and evolve is a requirement to succeed.
Besides the great training programs and courses you can attend, there are many books one can read to sharpen their skills.
Below, you will find a review of some of the most important F&I books found on the market today.
F&I Training Manual "Your Opportunity Start Now", Stephan Chappell
The book provides the essential knowledge that every automotive finance manager needs to know in order to succeed. Stephan Chappell, an author of this book, graduated at the University of Missouri and got into the car business unexpectedly and achieved major success in sales.
This training manual features 21 lessons such as processing a complete deal, mastering the operating system, customer interview, understanding deal structure, and many others. While most readers love the book and appreciate the realistic approach that shows both good and bad sides of F&I management, the book appears more like an overview rather than a training manual to some readers.
The F&I Revolution: Finance Reimagined, Michael A. Bennett
The F&I Revolution: Finance Reimagined is a useful guide to current and aspiring F&I managers. The book has 11 chapters that teach you how to become a successful manager by improving the way you conduct your business. Throughout this book readers can learn how to prepare your deals, questions you should be asking, overcoming objections, building value, and learning how to read your customer.
What makes this book so great is the fact that the author shows a deep understanding of the automotive industry. Since Michael A. Bennett knows what he's talking about, his tips and insights are of extreme value. However, some readers wish the book was a little bit longer.
The Automative Finance and Insurance Selling Guide: the Things You Won't Learn (in the Dealership) That Can Make Your Life a Lot Easier, Thomas Wells
This is not a typical F&I training book. While many books revolve around helping you overcome your sales objections, this guide features ideas and practices to significantly decrease the number of objections you receive. The book is divided into eight sections whose aim is to build a strong foundation that every F&I manager needs to succeed.
This guide is equally beneficial for beginners and veterans in the automotive industry. Plus, it comes at a low price and you basically have nothing to lose.
Advanced Finance Management Master: How to Be a Successful Finance Manager in the Automotive Industry, Gus Skarlis
The Advanced Finance Management Master is crafted to deliver step-by-step training to F&I managers. The guide offers valuable lessons such as a deep insight into the deal flow, structuring deals for maximum profits, and selling products on cash deals.
In addition, readers get to learn how to overcome objections, talk to customers, and evaluate their performance. Although it provides valuable information, the content is more beneficial for newbies rather than veterans in this industry.
Books can be a valuable source of information for aspiring and current F&I managers. If you're looking for a book, then make sure it was written by a successful F&I manager with deep knowledge of this industry.