How To Choose An F&I School?
Choosing the right F&I program can be a difficult decision. In this article, we examine what F&I School is best for you.
Article updated June 1, 2023.
AFIP Certification
People often ask us about AFIP Certification and how AFIP compares to the F&I Certification provided by Finance Manager Training.
Both programs are excellent options for dealership professionals, but they differ in many fundamental ways. In this article we will discuss each programs Price, Time Commitment, Goal, and Results. We hope this information will be helpful for you. Please Note: We are not affiliated with AFIP in any way. 
What Is AFIP Certification?
AFIP Certification is given by the Association of Finance and Insurance Professionals - an excellent company with an excellent reputation. The certification shows that the degree holder has undergone training to equip them with the compliance education necessary to ensure an ethical career within the finance and insurance industry.
How does AFIP work?
AFIP focuses on compliance, federal regulations, and ethical behavior in the F&I office. With this in mind, AFIP has developed a variety of courses that center around the ethics and regulations for New Car, Used Car, RV, and more.
Individuals looking to become AFIP Certified will choose their program of study and then may progress through the program in order to reach Master and Senior levels. AFIP Certification expires after two years.
What Is The Difference?

AFIP specializes in Compliance and Regulations training, ensuring you have a strong foundation to keep a dealership safe from regulatory and legal harm.

On the other hand, Finance Manager Training goes beyond just compliance, providing a comprehensive program that covers everything you need to know to become an elite F&I Manager. This includes essential areas such as F&I Training, Advanced F&I Techniques, F&I Product Selling, F&I Software Training, and F&I Menu Training. Learn More
Please Note: We are not affiliated with AFIP in any way. This comparison article was made per 16 C.F.R. § 14.15(b)-(c), which allows comparisons of products and services.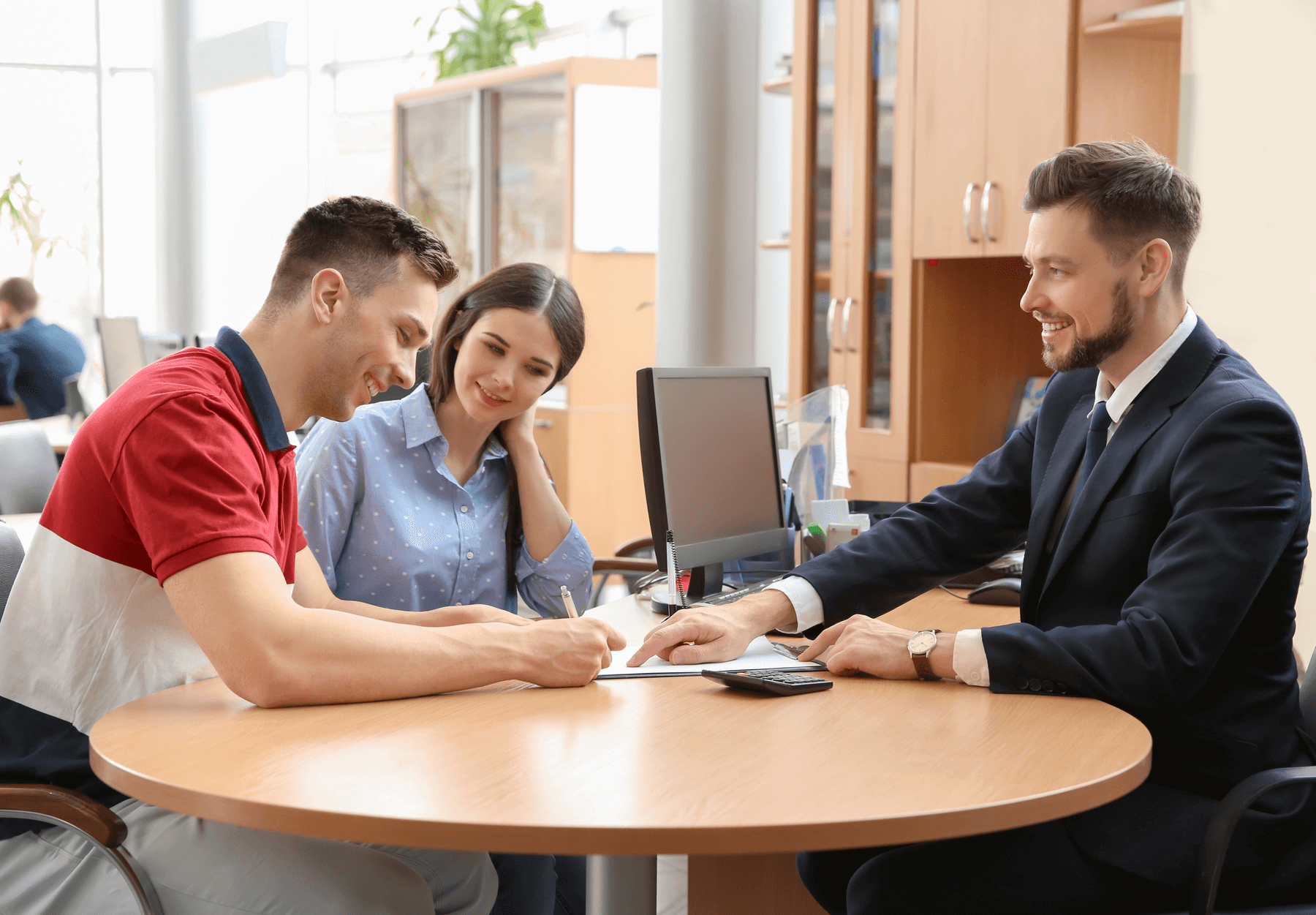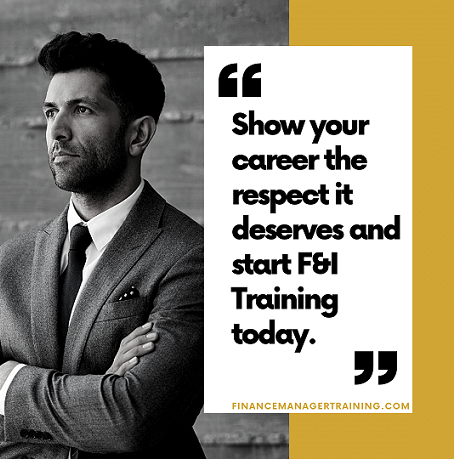 What Are The Benefits Of AFIP Certification?
AFIP Benefits For Professionals
When a student becomes certified by AFIP,  they gain the knowledge necessary to keep their dealership safe by ensuring a sound and thorough understanding of ethical, moral, and legal laws and regulations.
One of the primary responsibilities of an F&I Manager is to protect the dealership. By knowing all necessarily laws and compliance, students gain a strong understanding of what it takes to keep their dealership protected.
AFIP Benefits For Dealerships
Many dealerships feel that with AFIP certified employees, their risk of running into legal problems during the sales process will be less. This can lead to less money spent on legal settlements, fines, and similar matters.
Customer complaints may also greatly reduce since employees have the skills to close deals without cutting corners or misleading the customer.
How Much Does AFIP Certification Cost?
AFIP courses are divided into different levels. Each level provides the student with more Compliance and Regulation knowledge to do their job at the highest ethical and compliance standards.
The courses offered for AFIP Certification (as of June 2023) include:
Basic Certification Course:  $915.00
Senior Certification Course: + Additional $815.00 ($1,730 total)
Master Certification Course: + Additional $715.00 ($2,445 total)
Lifetime Certification Course: + Additional $615.00 ($3,060 total)
You must complete AFIP certification in levels. Each level has an additional cost. For example: You must start at Basic, then take Senior (if you choose), then Master. You can not jump right to Master Certification.
AFIP Certification expires after 2 years, so you must renew every two years.
To take all of these courses will cost you in excess of $3,000. However, many F&I Managers choose to not participate in all levels of the program, making it significantly more affordable.
How The Cost Compares To Finance Manager Training

Finance Manager Training offers F&I Certification for $297 per month or a one-time fee of $1,597. There are no additional charges or hidden fees and certification never expires.
Please Note: The AFIP Certification test is not the same as the F&I Certification provided by FMT.
AFIP also offers a wide range of study material and reference guides that F&I professionals can use during their studies, as well as during their day-to-day operations while closing deals.
While some of these resources will come in handy while studying and preparing for examinations, others will provide the professional with even more useful knowledge that will help them during their career.
It should be noted that the majority of the courses that are offered by the AFIP only include one single examination.  All other costs, however, are usually included.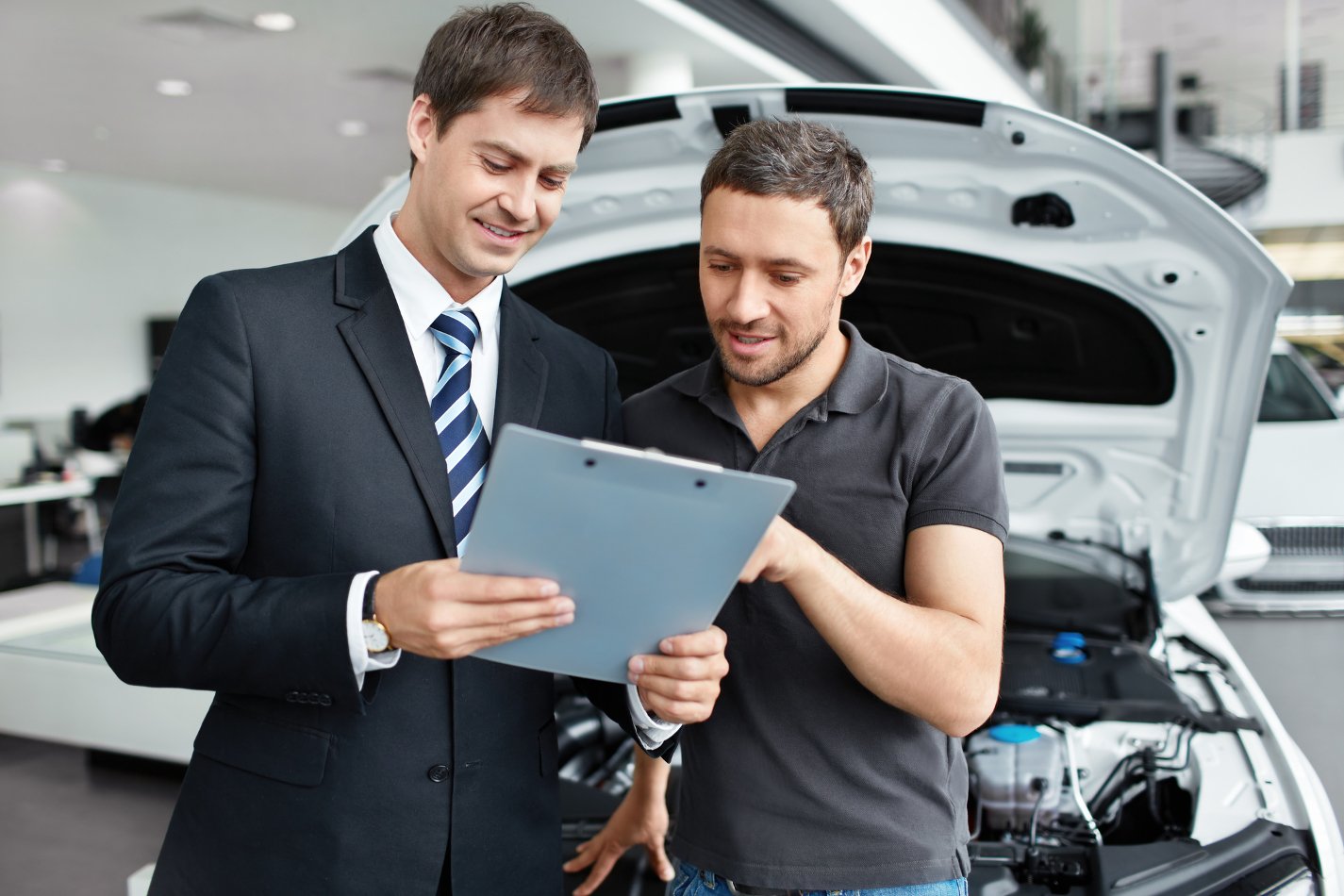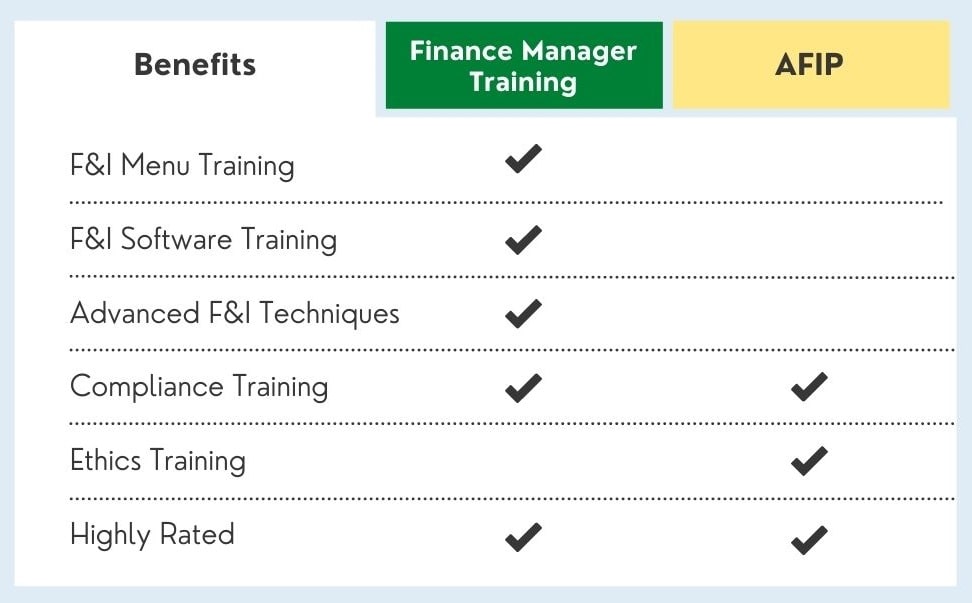 Please Note: We are not affiliated with AFIP in any way. This comparison article was made per 16 C.F.R. § 14.15(b)-(c), which allows comparisons of products and services.
How To Become AFIP Certified?
In order to become certified as an AFIP F&I professional, you will follow a step-by-step process. This process includes:
Ordering & Receiving Books & Materials
Attending an in-person workshop, or virtual bootcamp (for an additional fee) or self-study.
Verify that you are licensed by your state or local governing body, if required.
Study for the exam. AFIP recommends studying 40 hours per week for 6 to 8 weeks.
Take the final AFIP exam. One exam is included free of charge. If you fail on your first attempt, you will be charged for your second exam.
Once you have paid for the course, all the required materials will be mailed to you.
How This Compares To Finance Manager Training
Finance Manager Training is 100% online and does not require in-person workshops, mailed study materials, virtual bootcamps, or proctored testing.

FMT does not charge for additional test attempts and does not charge students extra in order to study with F&I instructors. However, AFIP Certification and F&I Certification by Finance Manager Training are NOT the same course or tests or company.
AFIP requires that you are licensed by your state, if required. Once you have the study material, the next step is to ensure you have the appropriate licenses to act as an F&I professional in your state. States throughout the U.S. have their own rules in terms of licensing – in some states, they do not require licenses, but it is always a good idea to check with your local state departments before proceeding.
The next step would be to study – it is crucial to carefully go over all of the material that was sent to you when you ordered the course package that you chose to enroll in. Students are always advised to join in on a couple of sessions at a study group – there are many AFIP study groups around the country.
The final step would be to contact an appropriate center and schedule an examination. AFIP is contracted with a company known as Kryterion, who has hundreds of centers where examinations can be completed throughout the United States. Once you have written the examination, you will be awarded a certificate if your final score is higher than 80%.
If you're looking for the best compliance and ethics training, AFIP is a wonderful course and company to choose. However, if you're looking for a comprehensive course on everything F&I, including F&I Contracts, Advanced Closes, Software, Lender Selection, and more, then Finance Manager Training is your go-to option.
Finance Manager Training F&I Certification
While AFIP focuses on the legal and compliance question surrounding F&I, the F&I Certification provided by Finance Manager Training focuses on teaching practical F&I skills that are used by F&I Managers on a daily basis, as well as compliance training.
Finance Manager Training covers from the basics all the way to advanced F&I Topics, such as sales, software, laws, regulations, compliance and more.
Our recommendation is to enroll in both programs. This enables you to learn from two of the best organizations in F&I.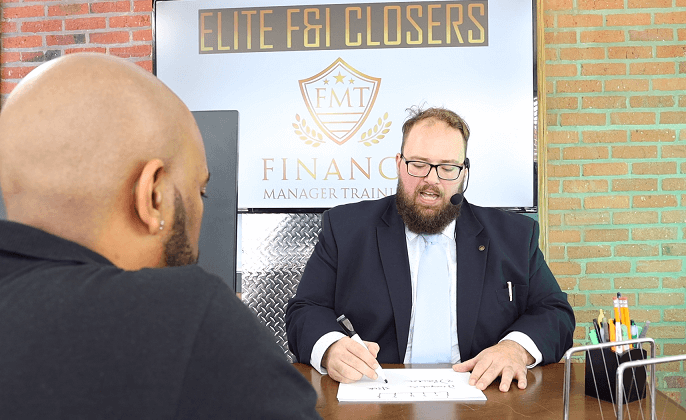 Online F&I Certification!
Learn on your own time and at your own pace, from the comfort of your home or office.