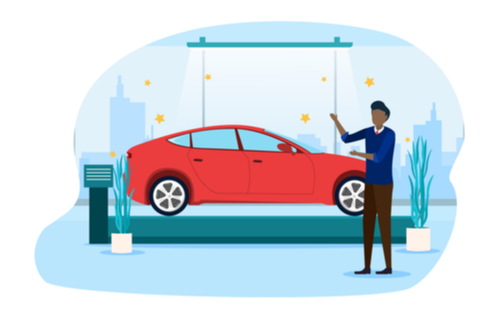 Updated March 24, 2023
This article was updated on March 24th, 2023 to add additional F&I information and data.
Here is what you will learn in this article: What is F&I? What does F&I stand for? What are F&I Products? And what does the F&I Department do? Let's get started!
The F&I department is integral to the health & profitability of a dealerships operations. Dealerships are organized into 4 departments – Sales, Parts, Service and F&I – and each of these departments are directly influenced by the F&I office.
The sales department is in charge of selling new & used vehicles. The service department fixes vehicles and provides routine maintenance. The parts department provides parts to the service department (and consumers) when a component fails. And the F&I Department is in charge of financing, contracting, funding, verification documents, generating revenue, compliance and much more!
Let's break that down in a little more detail.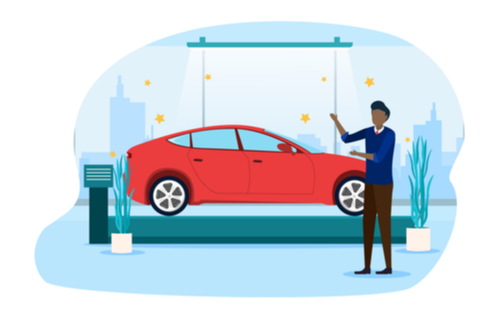 What is F&I? What does F&I mean?
F&I stands for Finance and Insurance. The Finance & Insurance (F&I) department gained its name due to the Financial and Insurance responsibilities of the office.
What does the F&I department do?
A dealership's F&I (Finance and Insurance) department is responsible for the financial and insurance aspect of vehicle sales. This department works closely with customers to offer financing options and assist with purchasing and protecting their vehicle.
Some specific tasks and responsibilities of the F&I department may include:
Offering financing options: The F&I department is responsible for providing customers with a range of financing options that suit their budget and financial needs. They work with banks, credit unions, and other financial institutions to secure financing for customers.

Explaining F&I products: The F&I department also sells additional products such as vehicle service contracts, GAP insurance policies, and paint protection to customers to help protect their investment and provide peace of mind.

Completing paperwork and documentation: The F&I department is responsible for ensuring that all necessary paperwork and documentation is completed accurately and in a timely manner. This includes contracts, financing agreements, and any other legal documentation required for the purchase of the vehicle.

Compliance and regulations: The F&I department must also ensure that all sales practices are compliant with state and federal regulations, such as the Truth in Lending Act and other consumer protection laws.

Customer service: Finally, the F&I department is responsible for providing excellent customer service to customers throughout the vehicle purchasing process. This includes answering questions, providing guidance, and addressing any concerns or issues that may arise.
The F&I department plays a crucial role in the success of a dealership by providing financing options and aftermarket products that meet the needs of customers while ensuring compliance with regulations and providing excellent customer service.
This F&I office is the responsibility of the Finance and Insurance Manager, often times referred to as the F&I Manager. 
The F&I manager represents the dealership and negotiates on behalf of the customer and discusses loan repayment options.
The F&I manager must also ensure that all sales practices are compliant with state and federal regulations, such as the Truth in Lending Act and other consumer protection laws. This requires a thorough understanding of the regulatory environment and a commitment to upholding ethical business practices.
Summary of an F&I Manager's responsibilites
Put into layman's terms – The goal of the Finance and Insurance department of a car dealership is to find financing for consumers, while also serving as a profit center for the dealership.
Wait, did that just say "profit"?
Yes it did. Let's discuss that in depth a little more.
How does the F&I Department make money?
The F&I Department creates revenue by selling F&I products to vehicle purchasers.
These products are optional, but can be a valuable investment for buyers who want to protect their new vehicle and keep it in top condition. For example, a maintenance plan can help ensure that the vehicle is properly maintained, which can extend its lifespan and improve its resale value. Gap insurance can provide peace of mind for buyers who are financing their vehicle, as it helps protect them from owing money on a vehicle that is no longer drivable.
In addition to providing valuable benefits for buyers, F&I products also drive revenue for the dealership. Each product sold generates additional profit for the dealership, which can help offset the cost of operating the business and increase overall profitability.
This creates a win-win situation for both the buyer and the dealership, as buyers are able to protect their investment and dealerships are able to generate additional revenue.
Summary: These products are optional, but often make sense for a buyer that wants to protect their new vehicle and keep it looking as good (and driving as smoothly) as the day they bought it.
F&I products are typically presented to buyers in the form of protection packages that are grouped together and presented on an F&I menu. These packages include a range of products designed to protect the buyer's investment in their vehicle and enhance their overall driving experience.
The F&I menu typically includes a variety of options, ranging from vehicle service contracts to appearance protections and insurance products. Buyers can choose from a range of options and tailor their package to meet their specific needs and budget.
Many F&I managers will structure the packages in any way that the buyer wishes, allowing them to choose the products that best fit their needs and budget. This can help ensure that buyers get the protection they need without paying for products they don't need or want.
What are some examples of F&I Products?
As mentioned earlier, there are several Finance and Insurance products and the products offered typically vary from dealership to dealership.
For this article, we will focus on five common F&I products. 
A Vehicle Service Contract is the most common F&I product offered by F&I Managers.

Many people refer to a Vehicle Service Contract as an "extended warranty".
Vehicle Service Contracts protect various components of the buyers vehicle for a certain length of time and mileage. The exact components covered depends on the Vehicle Service Contract that is being offered by the dealership.
GAP Insurance helps to mitigate financial loss when a person has their vehicle totaled.
The purpose of GAP is to help pay the remainder of a loan when conventional car insurance does not pay the entire amount. 
Losing car keys is not uncommon, but can be very expensive. Modern vehicles have keys that are embedded with microchips and other expensive technology that makes replacing them very costly.
This F&I product provides a new key that will have the same quality and sophistication as the original one at an affordable price.
An important part of responsible vehicle ownership is routine car maintenance. An effective vehicle maintenance plan lengthens your vehicles life and may reduce the chance of costly repairs in the future.
This F&I product allows a buyer to pre-purchase common maintenance (example: oil changes) at a discounted rate.