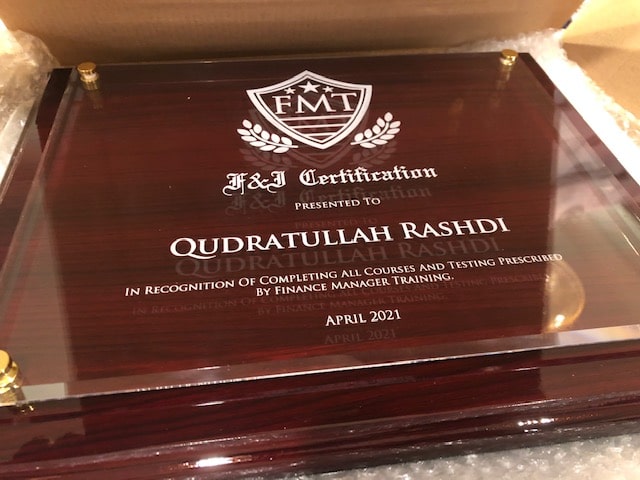 F&I Training Schools Review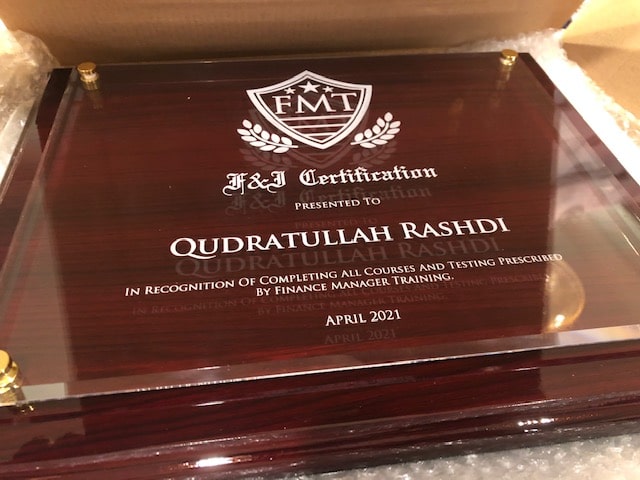 Looking for a one-stop guide to the best F&I schools? If so, you came to the right place.
Interest in F&I management is high, and competition is fierce. So we've compiled a list of F&I training schools and programs available to help you beat the competition!
The following is a list of some of the top F&I Training Schools in the nation as of the writing of this article.
WHO: Finance Manager Training is an online F&I program for dealership professionals and salespeople who want to train to become an F&I manager.
One huge benefit is that you don't have to fly somewhere, sit in a classroom, pay a large tuition fee, or spend a month away from your job.
Finance Manager Training ensures that every step of the process is perfectly executed in an online form to maximize learning.
TUITION: $197 per month for individuals, or a one-time fee of $997 for lifetime access.
TRAINING: Enrolling in the F&I program allows students access to multiple tools and training videos that will teach you nearly everything you need to know about dealerships, financing, management, and other essential aspects of F&I manager role.
The program also involves a private training group where you can communicate directly with trainers.
ADDITIONAL TRAINING INFO:
New members get access to the base course first
New lessons are released every week
The base course consists of a dozen lessons and supporting materials
Laws and regulations
Example closes
Menu presentation
Frequent testing to track students progress
WHO: The Automotive Dealership Institute (ADI) was founded in 2004 in Arizona, and works as a licensed training program which offers both classroom and online instructions in finance, management, and insurance within the auto industry.
TUITION: $12,000 – including all materials.
TRAINING: Their curriculum was developed to provide knowledge and much-needed F&I education in all subjects associated with the duties of an F&I manager. These include lender relations, deal structuring, laws, selling process/objection handling, internet department management, and dealership operations in automotive, motorsports, and recreational vehicle dealership. Although based in Arizona, the program is available for students and aspiring managers from other states too as state laws have minor differences only.
ADDITIONAL TRAINING INFO:
Hours of supervised lab time on F&I software
Frequent testing to track student's progress
Four weeklong modules
Classes start monthly, Monday-Friday from 8.30am to 5.30pm
We are not associated with ADI in any way. We simply pass along information that is easily found on their website and informational materials.
WHO: Reahard and Associates is a company that provides F&I training, consulting services, and online training programs.
TUITION: Various options available – $640 per month, $760 per month or a one time cost. Prices depend on the program you choose
TRAINING: An F&I training program designed to provide the consultative selling skills to maximize your profit opportunities and enhance customer experience. The 10-step program utilizes a consultative and non-confrontational approach to help you learn all about selling F&I products. Upon completion of the program, F&I managers are able to discover customer needs quickly, generate more profit, and so much more.
ADDITIONAL TRAINING INFO:
Pre-training guide and assessment test
Individual performance review
Interactive classroom instruction
Daily consultative selling exercises
Homework assignments
Laws and regulations
24/7 access
More than 106 modules
We are not associated with Rearhard in any way. We simply pass along information that is easily found on their website and informational materials.
WHO: Dealer F&I University was founded and led by Shaka Dyson. The primary objective of this training school is to teach both beginner and advanced F&I managers what it takes to succeed.
TUITION: 12-month individual virtual training is a one time cost of $900 or $99 per month. 24-month dealership virtual training is $495 per month or 12-month dealership virtual training for $695 a month.
TRAINING: The program is specifically designed to help beginner and advanced F&I managers get better results. To become a great F&I manager you need new, modern skills, training, knowledge, and abilities and this course is crafted to make it happen.
ADDITIONAL TRAINING INFO:
Training, testing, and certification onsite
Advanced testing tracking certification
Free access to webinars and training within selected term
We are not associated with Dealer F&I in any way. We simply pass along information that is easily found on their website and informational materials.
Other F&I training schools
Nowadays it has become easier than ever to find an F&I training school. All you need to do is to get informed and opt for the one that matches your budget and needs or preferences. People with hectic lifestyle may benefit more from online courses.